Dr. Chingiz I.Ibrahimov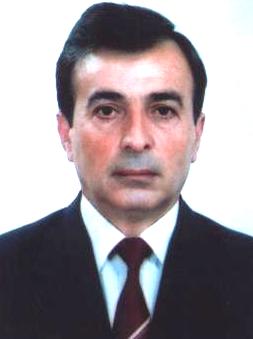 Senior research scientist
Physics of Biological Systems
Phone:439-11-98
e-mail: İbrahimov.Сhingiz@bsu.az
PERSONAL DATA
Was born in 1951, in Shamkir district
EDUCATION AND ACADEMIC DEGREES OBTAINED
1973. Baku State University
1986. Ph.D, "Self-diffusion and NMR-relaxation in polysaccharite solutions"
COMPLETE PROFESSIONAL BACKGROUND
1974, BSU, Senior research scientist, Institute for Physical Problems, Baku State University
Author of 43 publication.
PRESENT RESEARCH INTERESTS
Structural feachers in water and water solutions Physics
INTERNATIONALCONFERENCES, SYMPOSIUMS
XVI International conference on chemical thermodynamics in Russia (RCCT 2007). X International conference on the problems of solvation and complex formation in solutioms. July 1-6, 2007.
Fifth scientific and technical international konfranc. Physics urgent problems, Baku, 25-27 june 2008.
LIST OF SELECTED PUBLICATIONS
E.A. Masimov, Ch.I. Ibrahimov, V.D. Skirda, Q.Q. Pimenov. Self-diffusion in agarose gels. Doklady AN SSSR 278, №4, 1984, pс.30-34.
Ch.I. Ibrahimov, V.D. Skirda, Q.Q. Pimenov, E.Ə. Masimov, S.A. Hayev. About comparision of molecular mass and diffusion of polydispers samples. Doklady AN Az.SSR, №10, 1985, poс.30-34.